posted on 09 Mar 2010 22:42 by pcichigo
Hi,
Today topic is quiet scary, it is "SAI training – The Skeleton Mixing". Nah, it is not some kind of drink like martini… shake not stir… oh, well, it is not a murder scene either. So, you do not need to call a police right now.
Um, so what do I mean about these skeleton? Well, see it for yourself!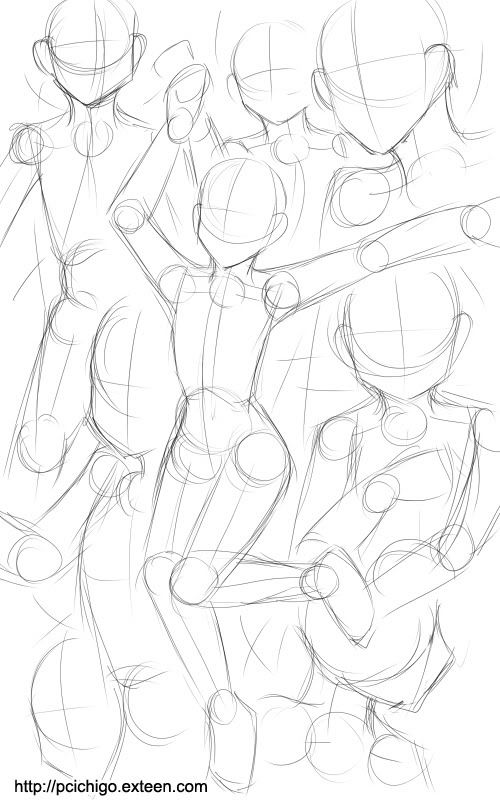 I spend a lot of time try to drawing many difference act of character by using skeleton theory. The result is not quiet happy for me (may be it is because there is noting but a draft). Somehow, I choose some of them and mix into the same picture for upload to my blog. That is why today topic is called "SAI training – The Skeleton Mixing".
For my next entry, I plan to draw some characters from anime or comic because I will spend less time to design original character. So, watch out! It may be a character that you like!
Thanks.