posted on 08 Mar 2010 22:58 by pcichigo
Hello there!
It is a little bit late for me to update my blog. Well, I know some of you may think that there will be no SAI training today again, but cheer! It is a SAI training day!
Because the last time is "SAI training - Short Hair Characteristic". So, I think many of you can guess that the next one will be "SAI training – Long Hair Characteristic".
Let's say no more, come, and see my improvement.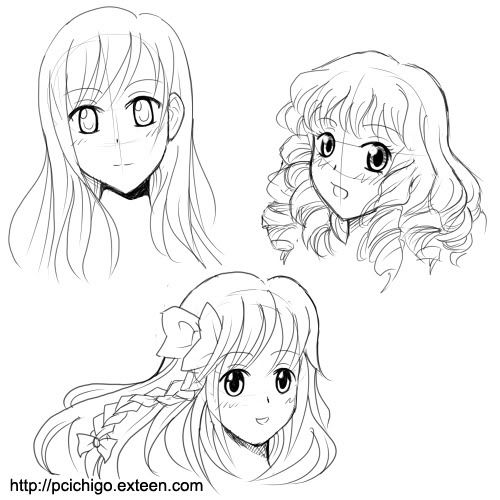 I spend very long time to draw those long hair (especially the one on the top right). It is almost three time consuming compare to short hair character.
Oh, some of you may ask why I update my blog quiet late tonight because today I got a final examination. So, well, I think you are familiar with this reason, so, no need for another explanation.
Thank you for your support!